13th Annual Mike and Peggy Swisher CNMLC Labor Day Picnic
Balloon Fiesta Park located on Balloon Museum Drive NW,
Albuquerque, NM 87121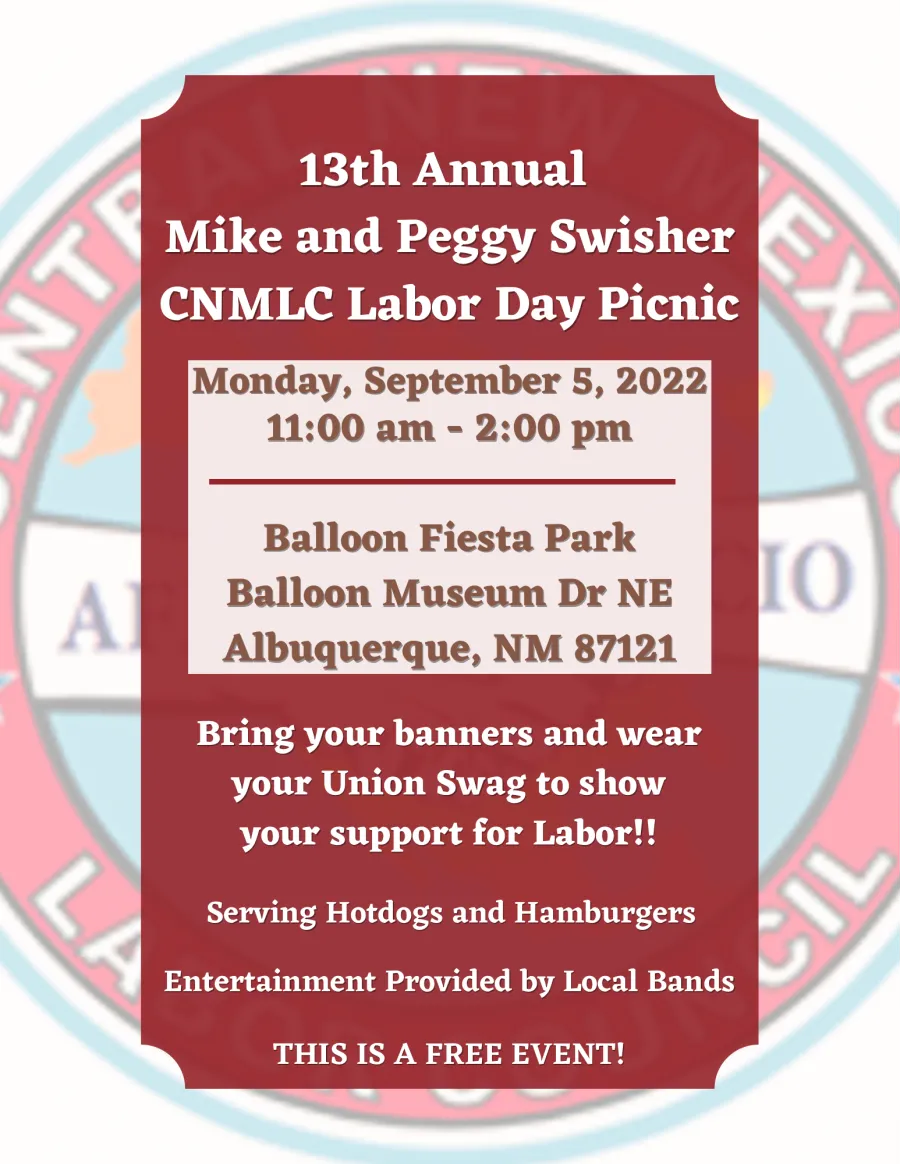 13th Annual Mike and Peggy Swisher CNMCLC Labor Day Picnic
Come join us at Balloon Fiesta Park located on Balloon Museum Drive NW, Albuquerque, NM 87121 for solidarity with our brothers and sisters throughout New Mexico. Come with family and friends to enjoy lunch and fun activities in celebration of all the Labor Movement has gained for workers! Show your union colors by wearing your union swag!
Lunch will be hotdogs and hamburgers with chips and drinks provided by CNMCLC. 
Brothers and Sisters will have tents and activities during the picnic and you can learn more about what they do day-to-day. 
No need to RSVP, just show up and enjoy!